Ongoing impact of high energy costs and skills availability
Nearly 75% of companies were very concerned or concerned about the impact of energy costs on their businesses at the end of Q1 2023 on a par with Q4 2022. Only 4% of businesses reported they were 'not concerned' with their impact.
Persistently high energy costs have triggered a reduction in profitability for 73% of businesses surveyed, compared to 29% in Q1 2022. Fortunately, businesses continue to take proactive steps to cushion the blow of these impacts and reduce their greenhouse gas emissions with 21% of companies increasing investment in energy efficiency measures and 8% investing in renewable energy. Similar to Q4 2022, only 2% of companies were looking at headcount reductions.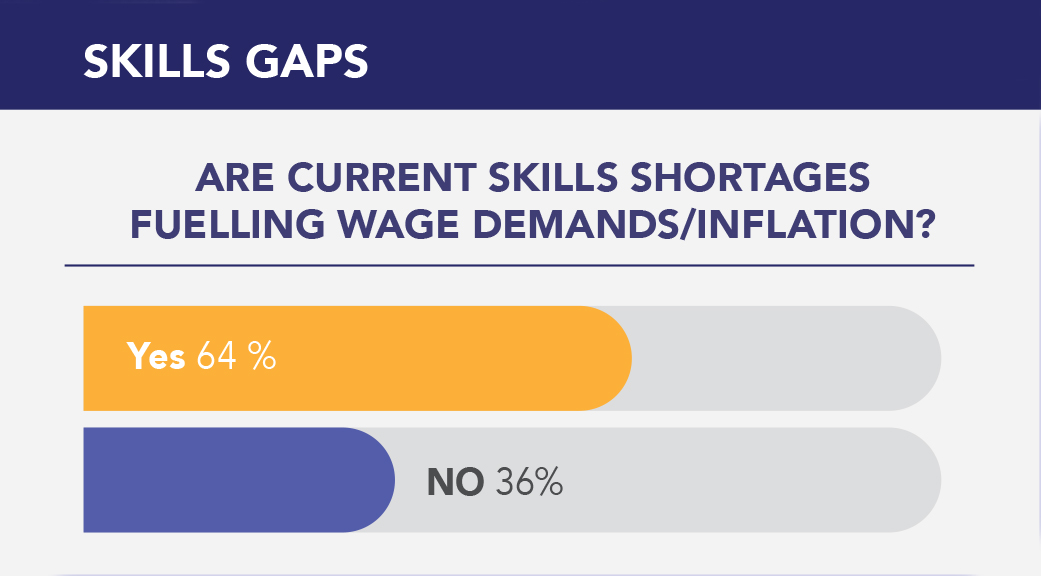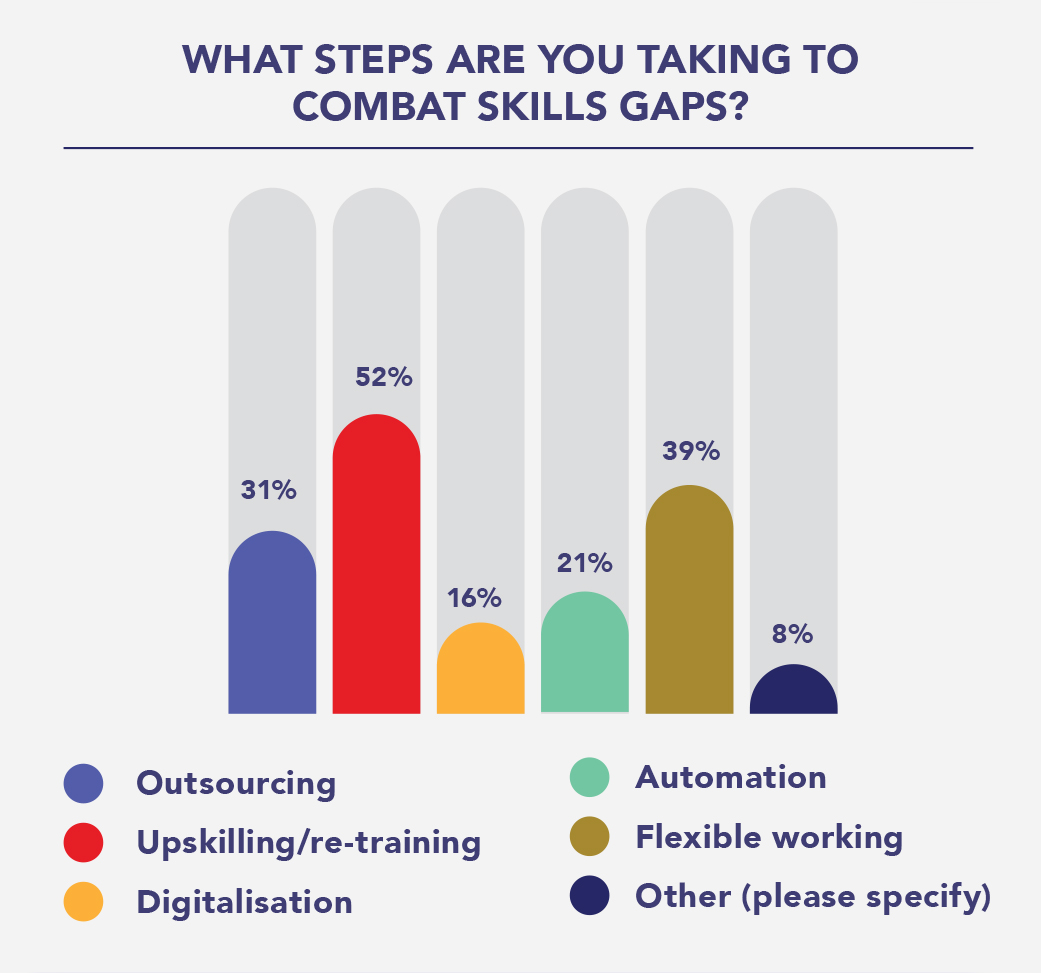 Business Confidence
Companies' confidence in their own business continues to rise from a financial perspective now at 97%, compared to 94% at end of 2022, and 86% of companies this time last year.
Confidence in the Irish Economy
Confidence in the Irish economy has risen again to 85% up from 70% last quarter, continuing the trend reversal of falling confidence in the first three quarters of 2022. Housing supply and the rising cost of doing business are the top reasons (16%) noted for a lack of confidence in the Irish
economy, followed closely by inflation (15%) and energy prices (14%). Skills shortages this quarter have fallen to fourth.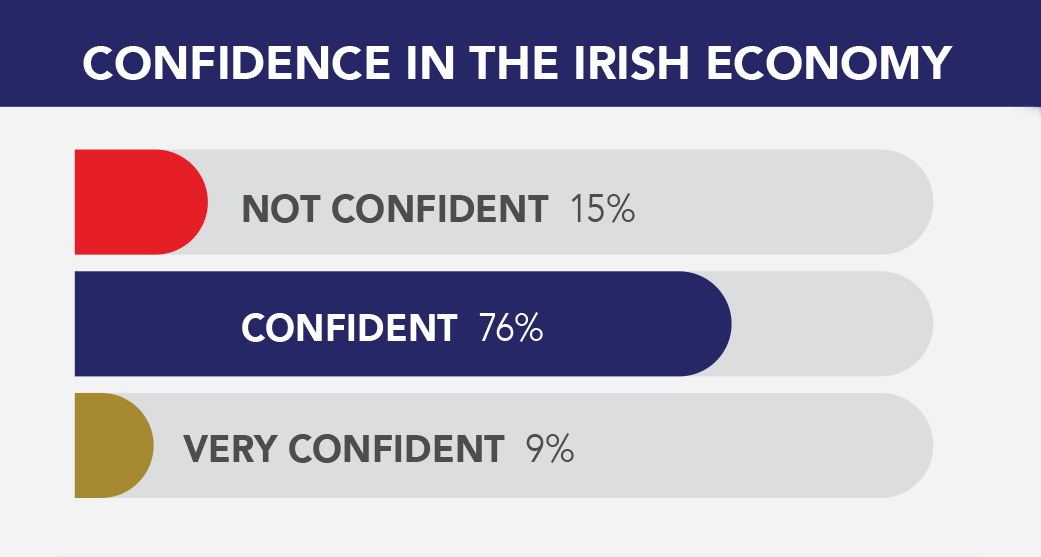 Employment Data
Hiring continued to be strong through this quarter with 42% of businesses increasing their headcount and only 10% cut their numbers, and 48% of businesses said their staffing stayed the same.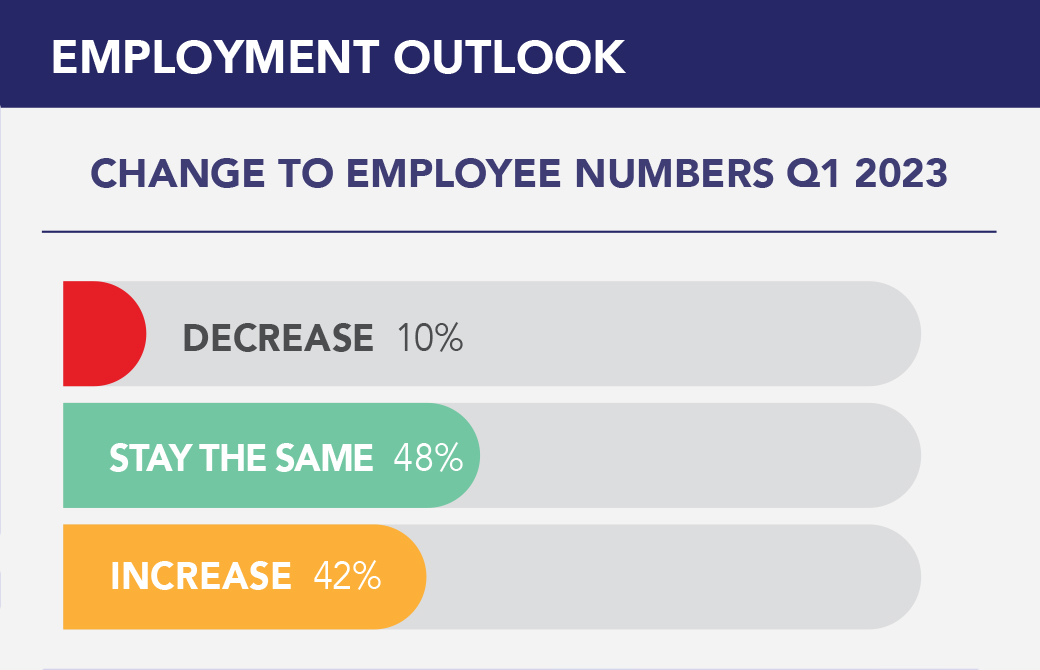 Businesses continue to plan to increase employee numbers, with 58% expecting to increase their headcount (53% in Q4 2022). However, specialist skills shortages are reported as the ongoing top barrier to filling vacancies (51%), a trend that was consistent across 2022, positively businesses reporting difficulty in hiring for open roles dropped from 64% in Q4 2022 to 49% this quarter. Housing shortages (19%) are the second largest barrier, up from 5% in Q4 2022, while wage demands are an increasing issue.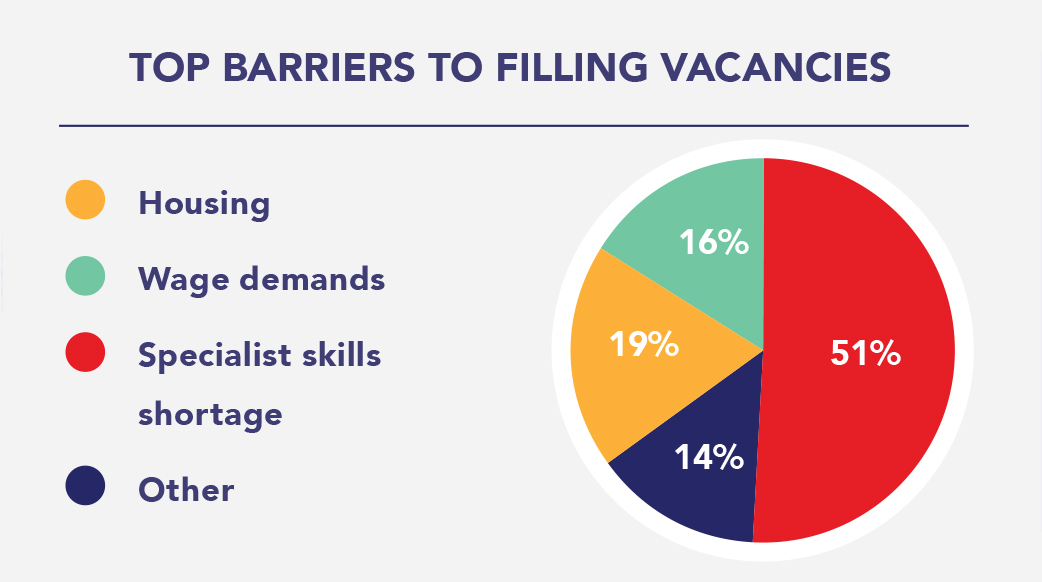 Q1 2023 % Turnover and Net Profit
49% of businesses experienced an increase in turnover in Q1. While this is down 2% from Q4 2022, only 13% experienced a decrease, the same as in Q4 2022. 56% of businesses expect an increase in turnover in Q2, while 36% predict it will stay the same and 8% anticipate a decrease.
Net profit has held relatively steady, with 32% of businesses experiencing an increase and 43% reporting no change since Q4 2022. 45% of businesses anticipate their net profits will increase next quarter and only 14% expect them to decrease.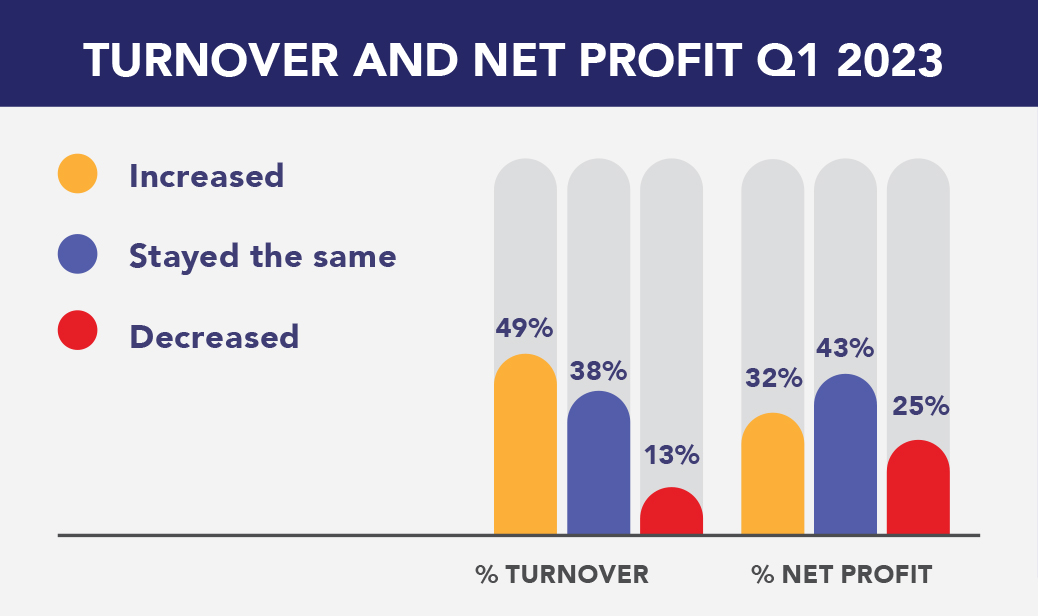 Top 3 threats to business growth
Skills availability

Cost of Energy and Raw Materials
Changing consumer spending/reduced orders
Download previous reports