Budget 2023
Budget 2023 looms large in the current volatile economic climate, and in terms of businesses' priorities for the upcoming Budget, measures to tackle the cost of living were by far the most important, with nearly 70% of companies saying that it should be the government's top priority for Budget 2023.
Housing supply was the second key budget priority for businesses, with 47% of companies identifying supply side stimulus for housing as a top issue that needs to be tackled. Housing shortages have moved from becoming a social problem to a key problem for business.
Infrastructural measures and business competitiveness measures were identified as the third top budgetary priority for companies (both 35%), illustrating that capacity constraints need to be addressed by large public investments to enable growth, while inflation and the war in Ukraine are affecting businesses' competitiveness across a range of areas.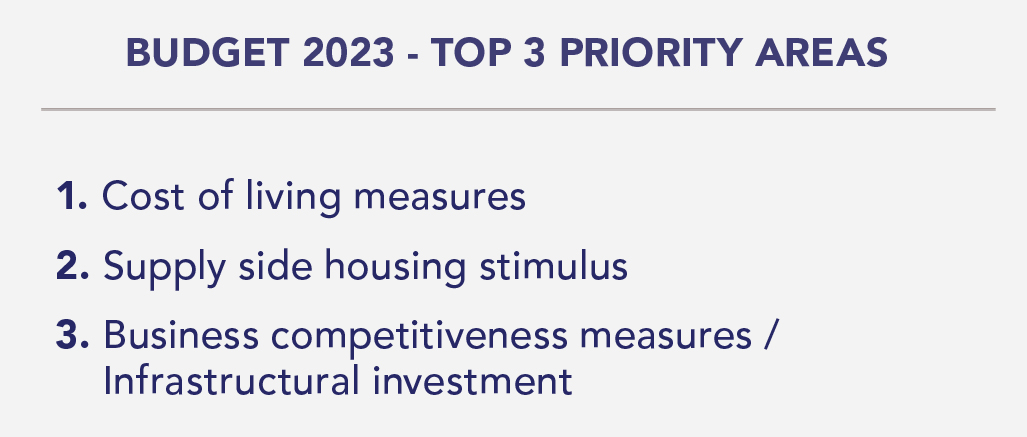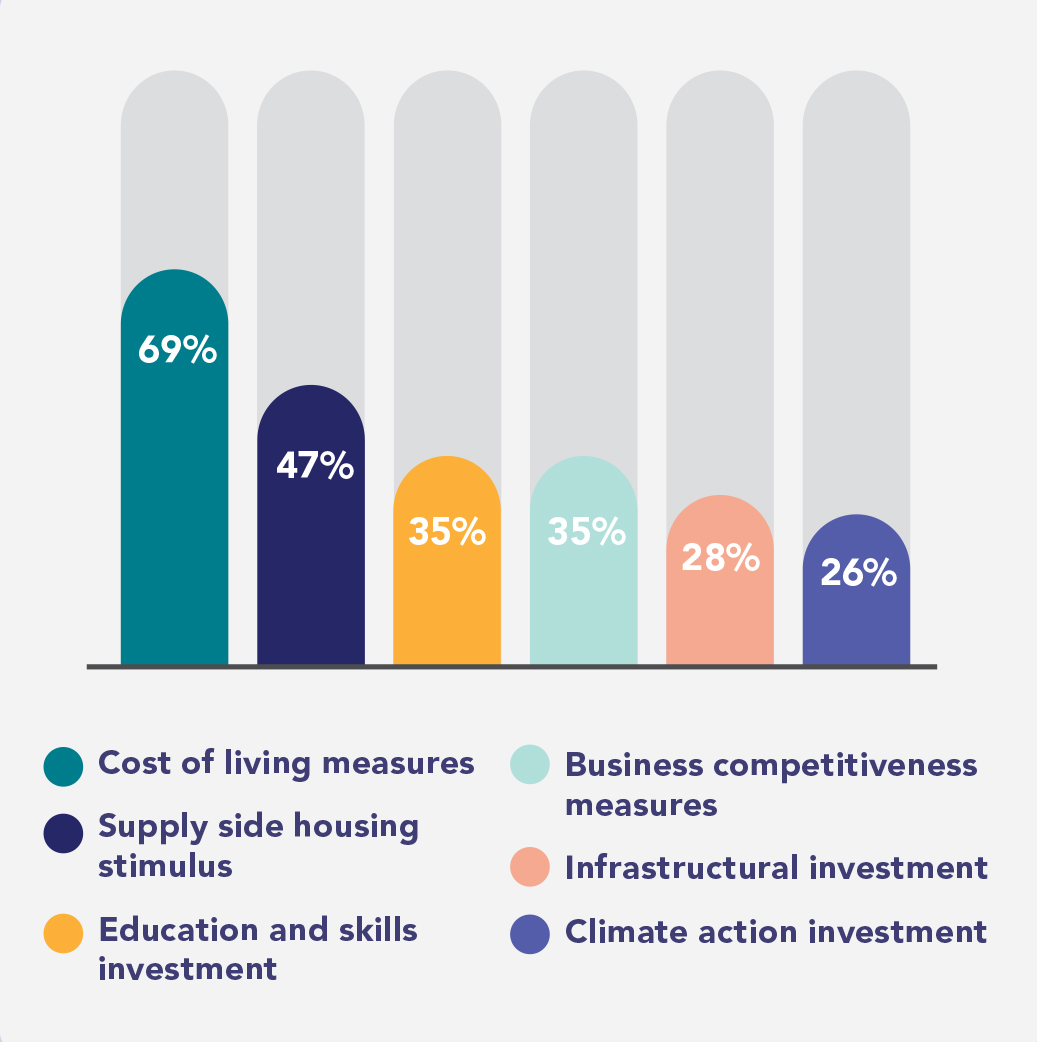 Business Confidence
From an overall financial perspective, 90% of respondents report business confidence, slightly up from 86% in Q1 2022.
Confidence in the Irish Economy
There was a marked fall in confidence in the Irish economy quarter on quarter, with 58% of businesses expressing confidence in the Irish economy heading into Q3, down from 78% in the previous three months.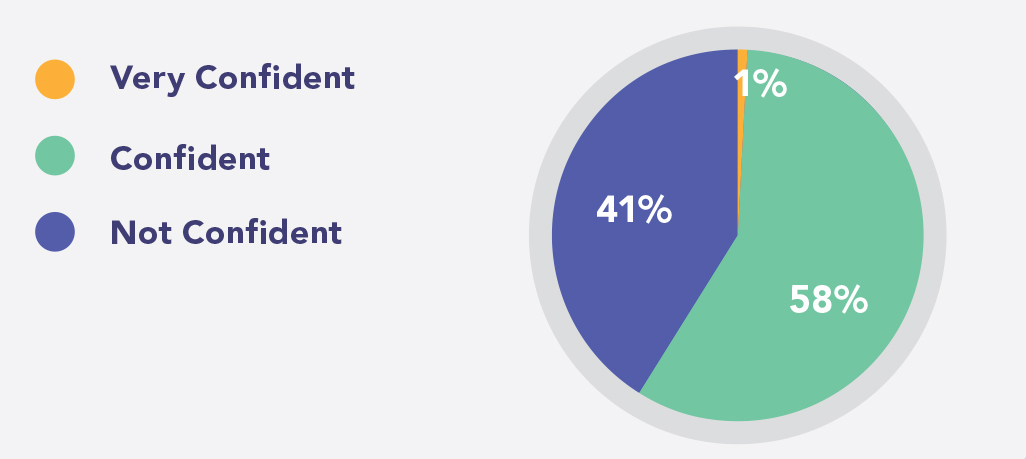 Employment Data
Despite a tight labour market, there was no sign of companies looking to hold off on recruiting to drive growth with 51% of respondents reporting company employee numbers increased in Q2 2022, 44% stayed the same and 5% reported a decrease. The expectation for the next 12 months is similar to Q1 2022.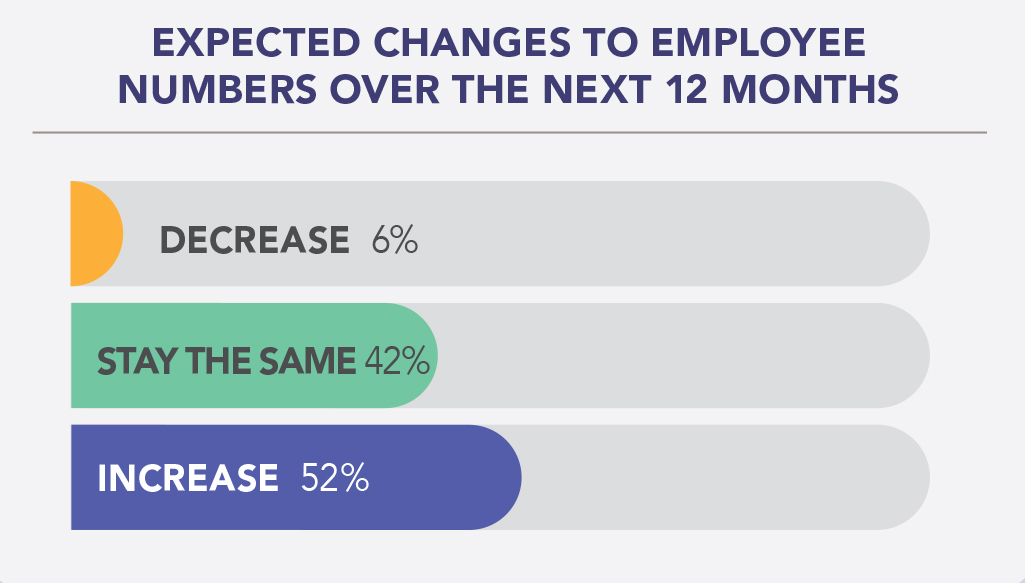 The number of businesses with advertised vacancies rose significantly in the quarter, up to 60% at the end of Q2 2022, from 47% at the end of the last quarter Q1 2022.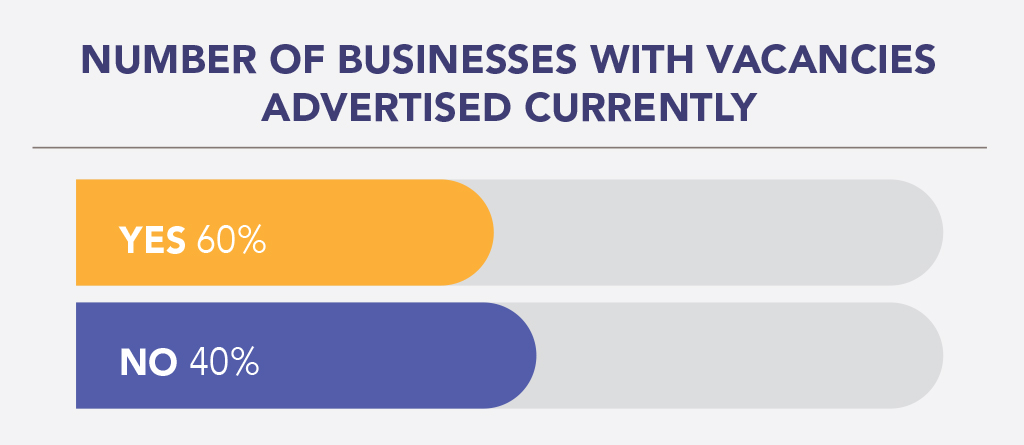 Q2 % Turnover and Net Profit
51% of survey respondents experienced a turnover increase in Q2 2022, no change from Q1 2022 results. 52% of respondents anticipate an increase in turnover in the third quarter of 2022, 38% anticipate it will stay the same and 10% forecast a decrease in turnover.
On profitability, 42% of respondents reported a net profit increase in Q2 2022, no change from Q1 2022 results. 38% expect their company's net profit to increase in Q3 2022 while 45% anticipate profits will stay the same, and 17% predict a decrease in profits.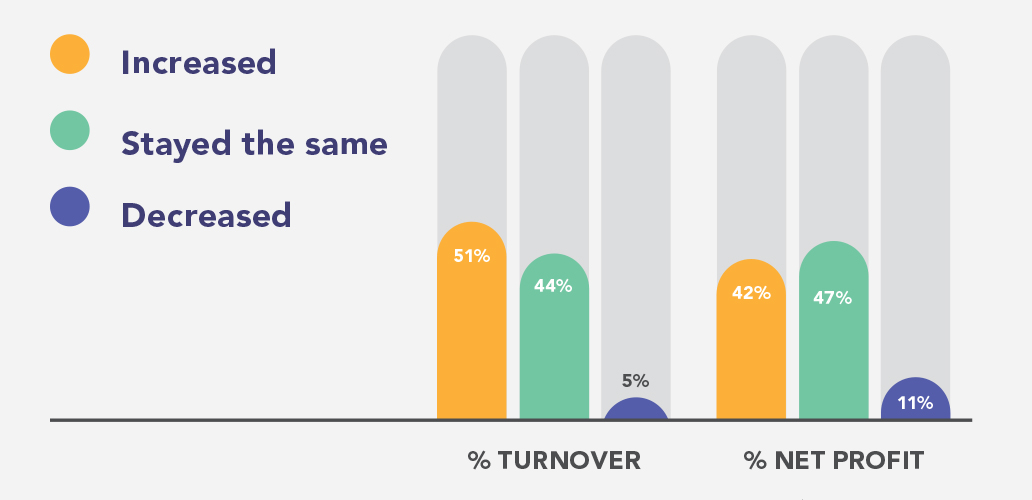 Top 3 threats to business growth
Skills Availability

Cost of Energy and Raw Materials
Changing Consumer Spending/ Reduced Orders
Download previous reports