Energy
Energy has emerged as a key issue for businesses to grapple with in 2022. 29% of respondents reported that energy price increases are currently affecting business profitability and growth. To overcome the rising cost of energy companies face a significant challenge to invest in energy efficiency and sustainable energy measures.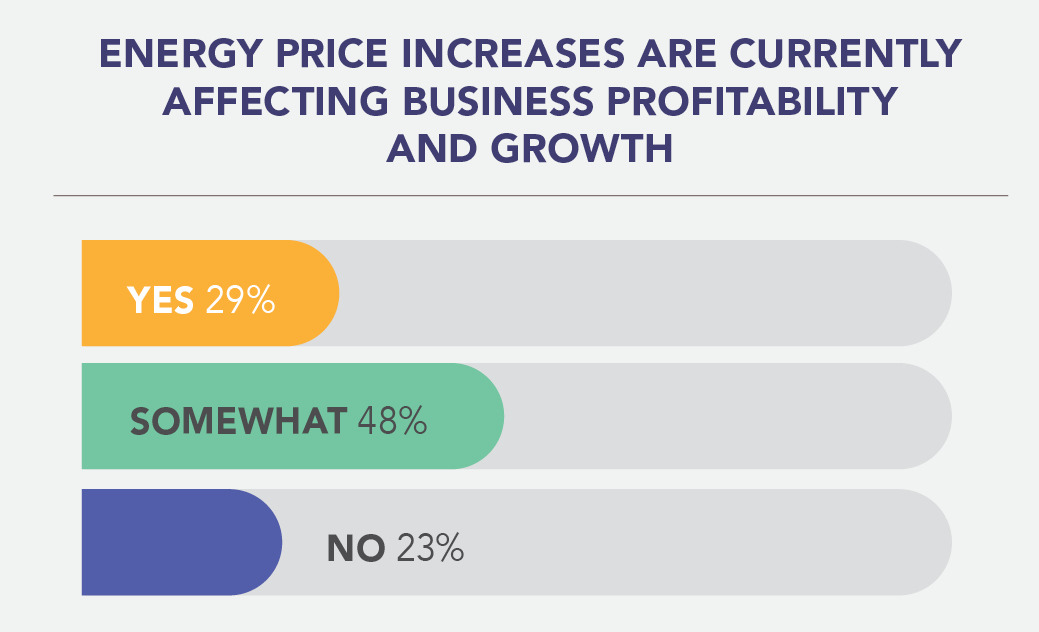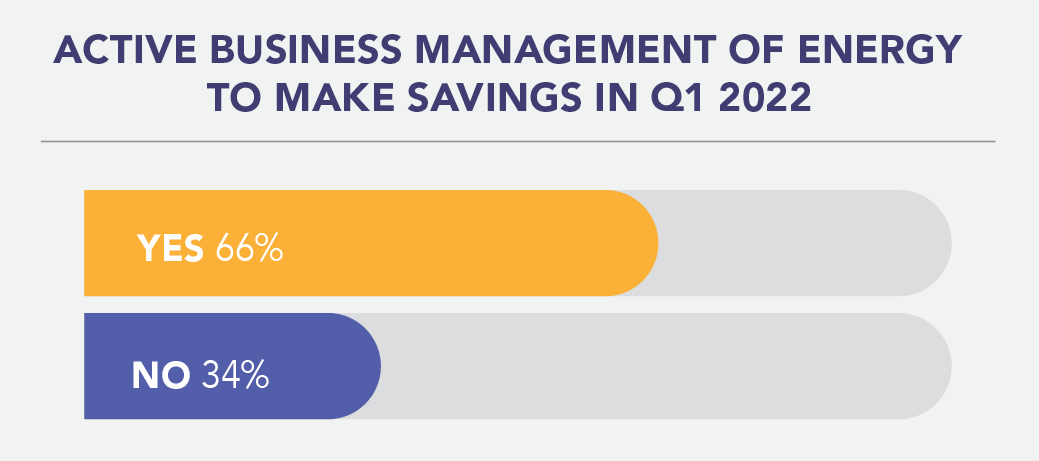 It is of interest to note that 66% of companies surveyed have actively managed energy in a bid to make savings in Q1 2022 and 82% of respondents agree that government should implement measures to help protect businesses from extreme cost pressures in the short term.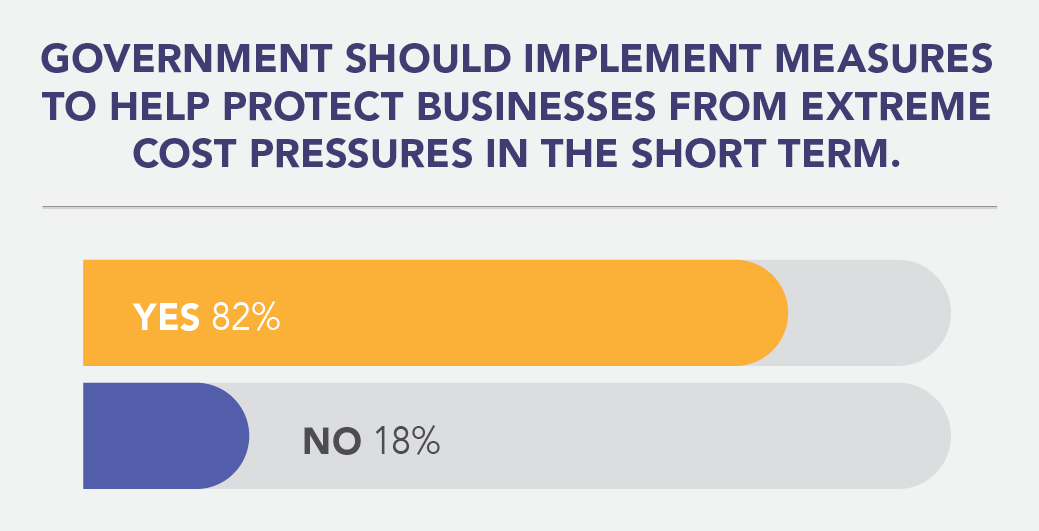 Business Confidence
From an overall financial perspective, 86% of respondents report business confidence, this is a 6% decrease on the previous quarter (Q4 2021).
Employment Data
The number of responding businesses expecting to increase employee numbers in the coming months has decreased from 62% in Q4 2021, to 50% in this recent quarter. The high of 62% was reflective of expectations around businesses reopening as restrictions were easing.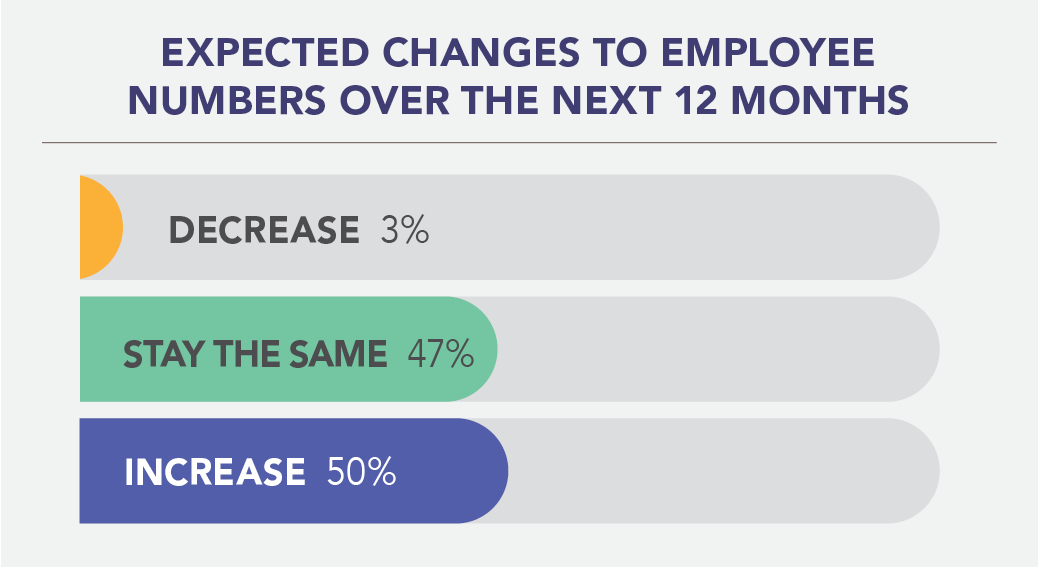 43% of respondent businesses with current vacancies are reporting difficulty filling the open roles (i.e., remaining unfilled greater than 3 months). These vacancies are present across multiple sectors and vary widely, companies are specifically seeking experienced technical talent, manufacturing skills, Operators, Technicians and Engineers and Life Science Engineers.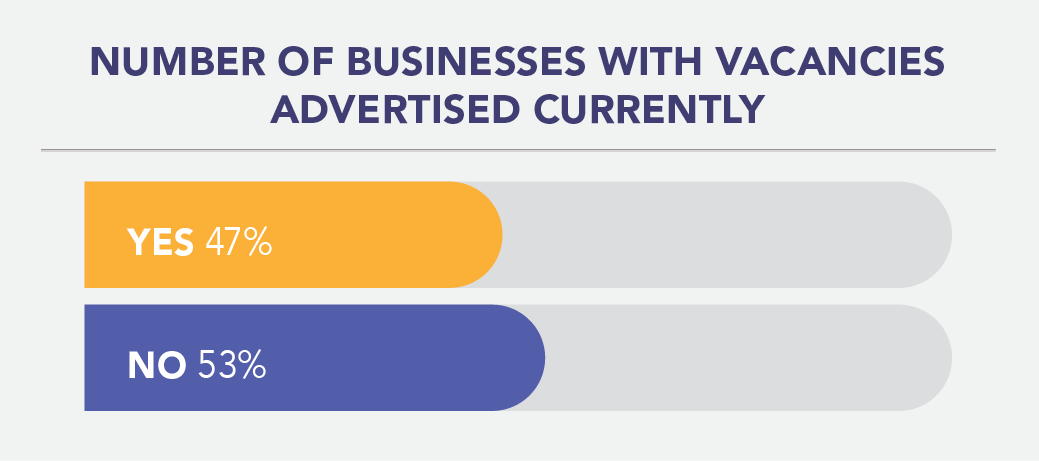 Q1 % Turnover and Net Profit
The latest Q1 survey shows that 51% of survey respondents experienced a turnover increase in Q1 2022, this compares to a 63% turnover increase in Q4 2021. 62% of respondents anticipate an increase in turnover, 21% anticipate it to stay the same and 3% decrease in the second quarter of 2022.
In respect of net profits, 42% of respondents reported a net profit increase in Q1 2022, this compares to 50% of survey respondents reporting a net profit increase in Q4 2021.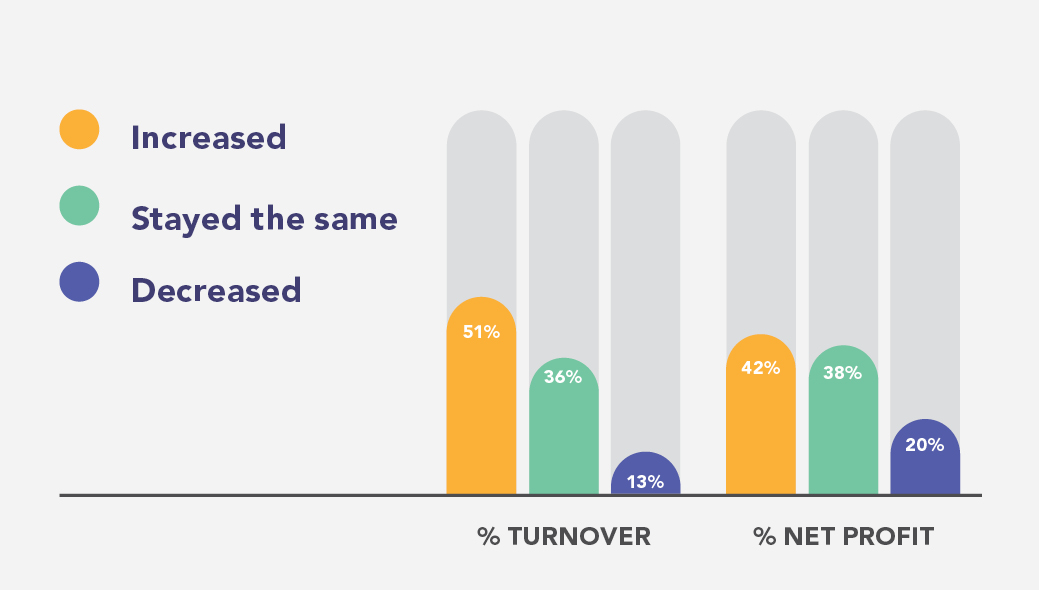 Top 3 threats to business growth
Cost Competitiveness
Skills Availability

Geopolitical - war in Ukraine
Confidence in the Irish Economy
The Q1 2022 survey shows confidence levels in the Irish economy are steady at 78%, with 3% of respondents reporting as very confident. This outlook is a marginal increase with Q4 2021 reporting 76% confidence. This is a marked increase from 52% in Q1 2021.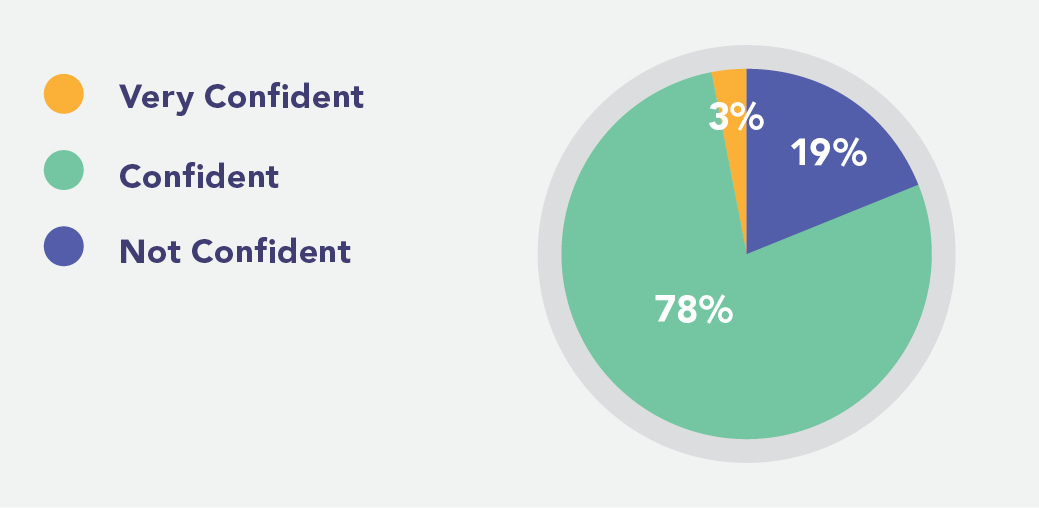 Download previous reports