Sustainability needs
To gain deeper insights into the rapidly evolving business landscape, this survey also gathered information to assess the sustainability needs and priorities of businesses. The top business motivations for implementing sustainability measures have been revealed.
These motivations are accompanied by concrete actions businesses are taking to enhance their sustainability which include implementing energy efficiency/renewable energy measures, developing sustainability strategies, and undertaking diversity, equality and inclusion training/practices.
The barriers to implementing sustainability measures were revealed as a lack of time, costs and lack of specialist skills/knowledge. Despite challenges, businesses are looking to upskill their workforce with 58% reporting they would undertake a sustainability course.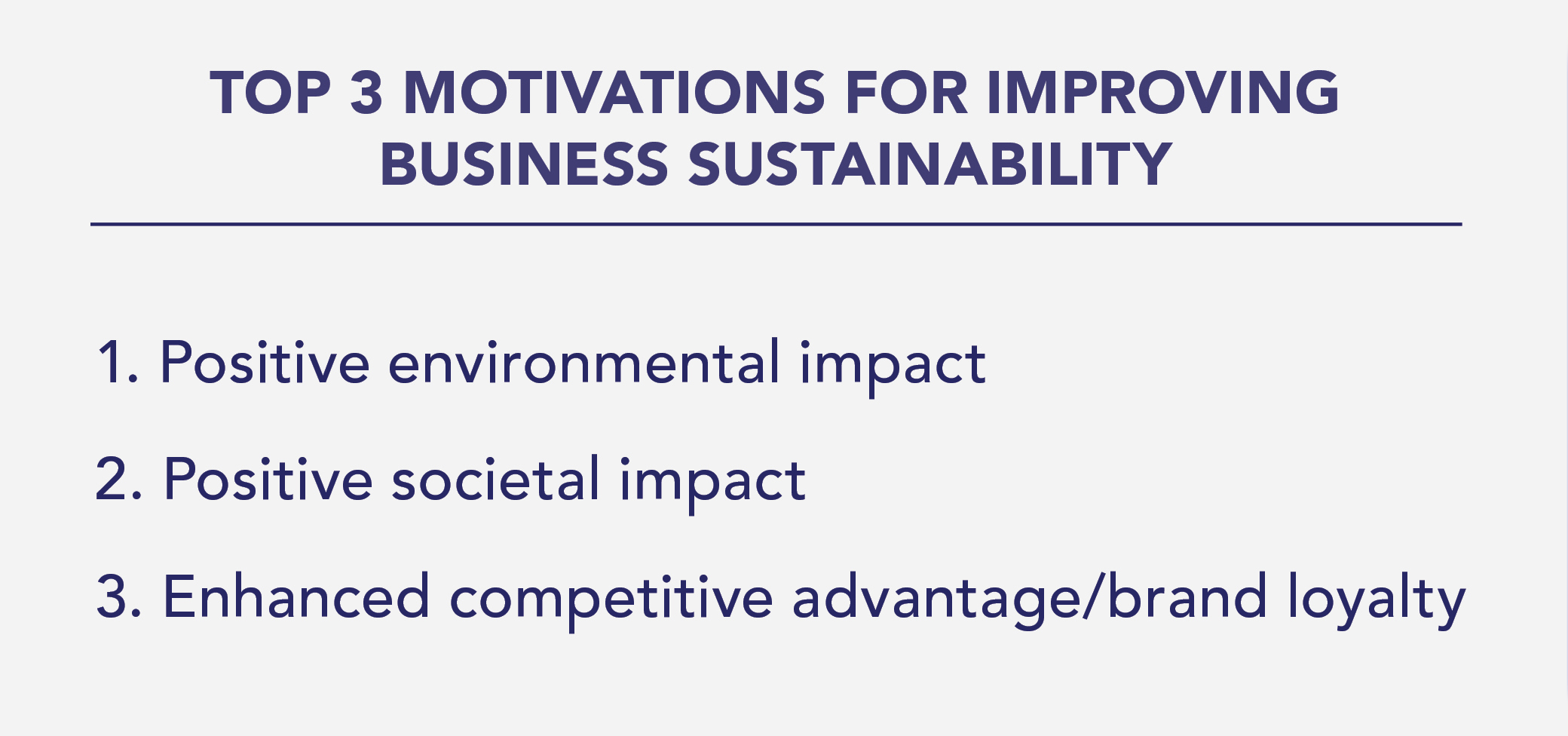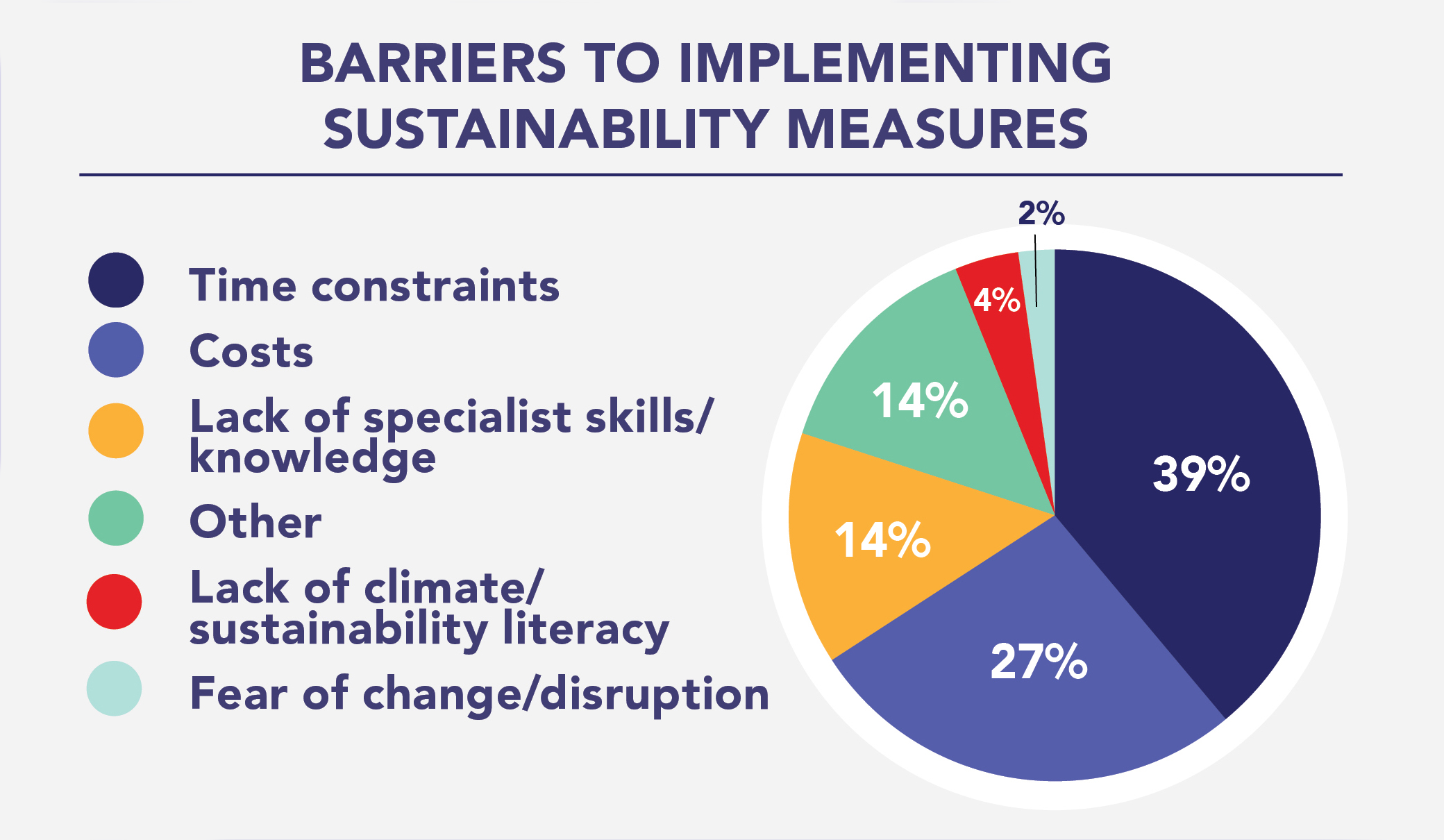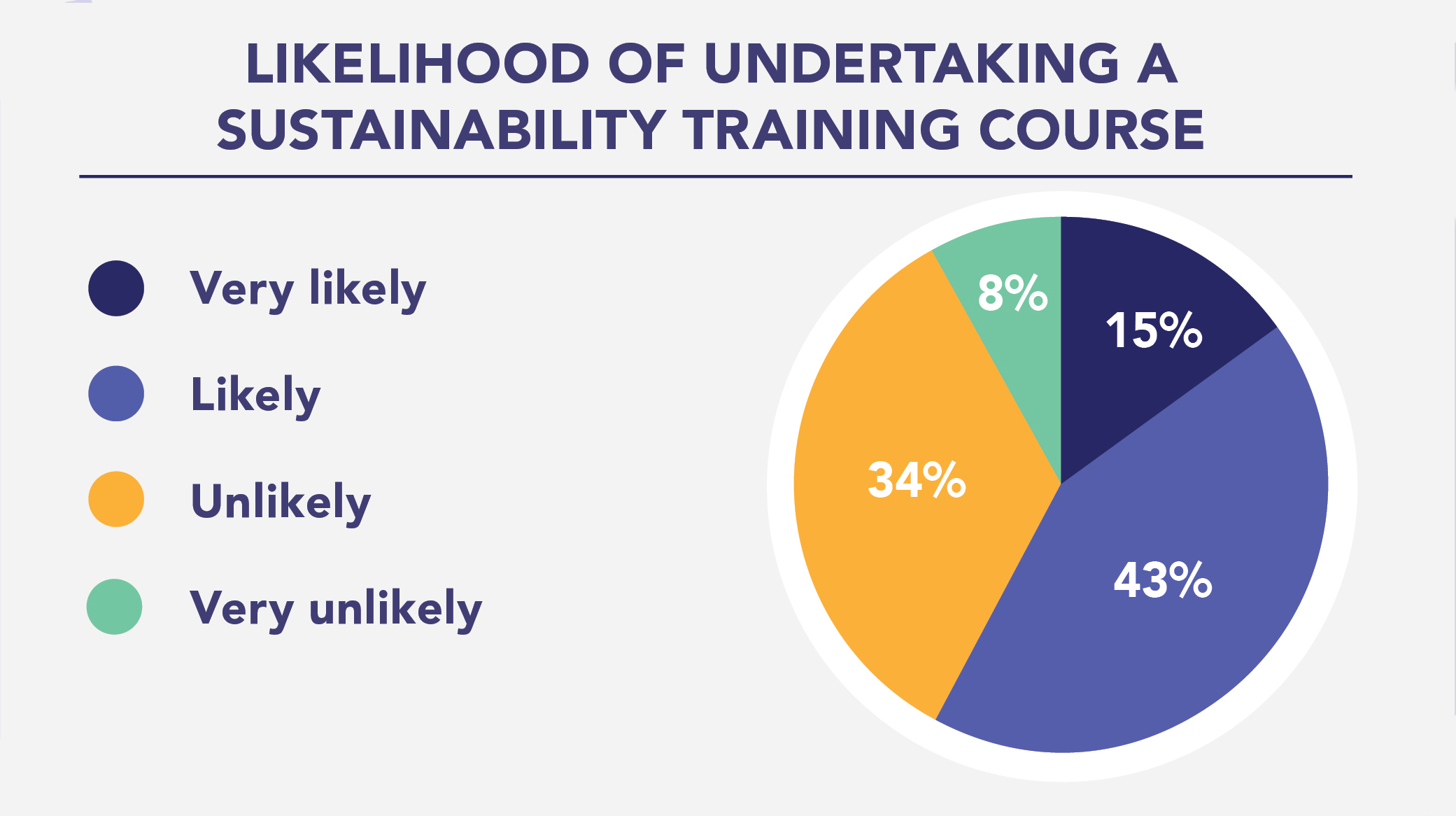 Business Confidence
Companies' confidence in their own business remains high at 95%.
Confidence in the Irish Economy
This past quarter confidence in the Irish economy experienced a marginal decline, moving from 84% at the end of Q2 to 80%. The foremost reasons cited for the lack of confidence were rising business costs (23%) and issues pertaining to housing supply (15%), followed by energy prices, inflation and skills shortages.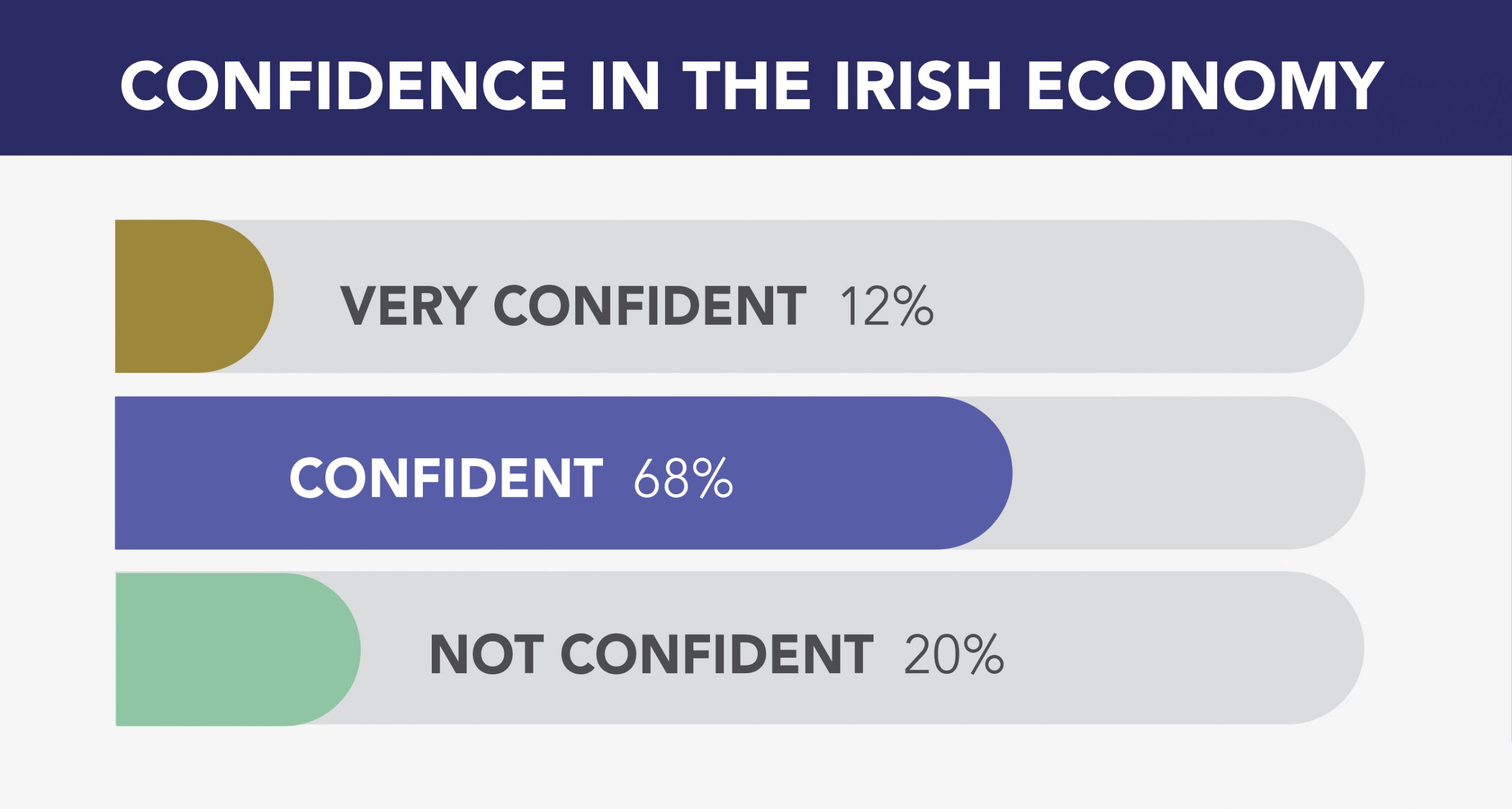 Employment Data
Despite a challenging labour market, companies continue to fuel growth and recruitment efforts, with 35% increasing employee numbers during Q3, 53% staying the same and 12% reporting a decrease.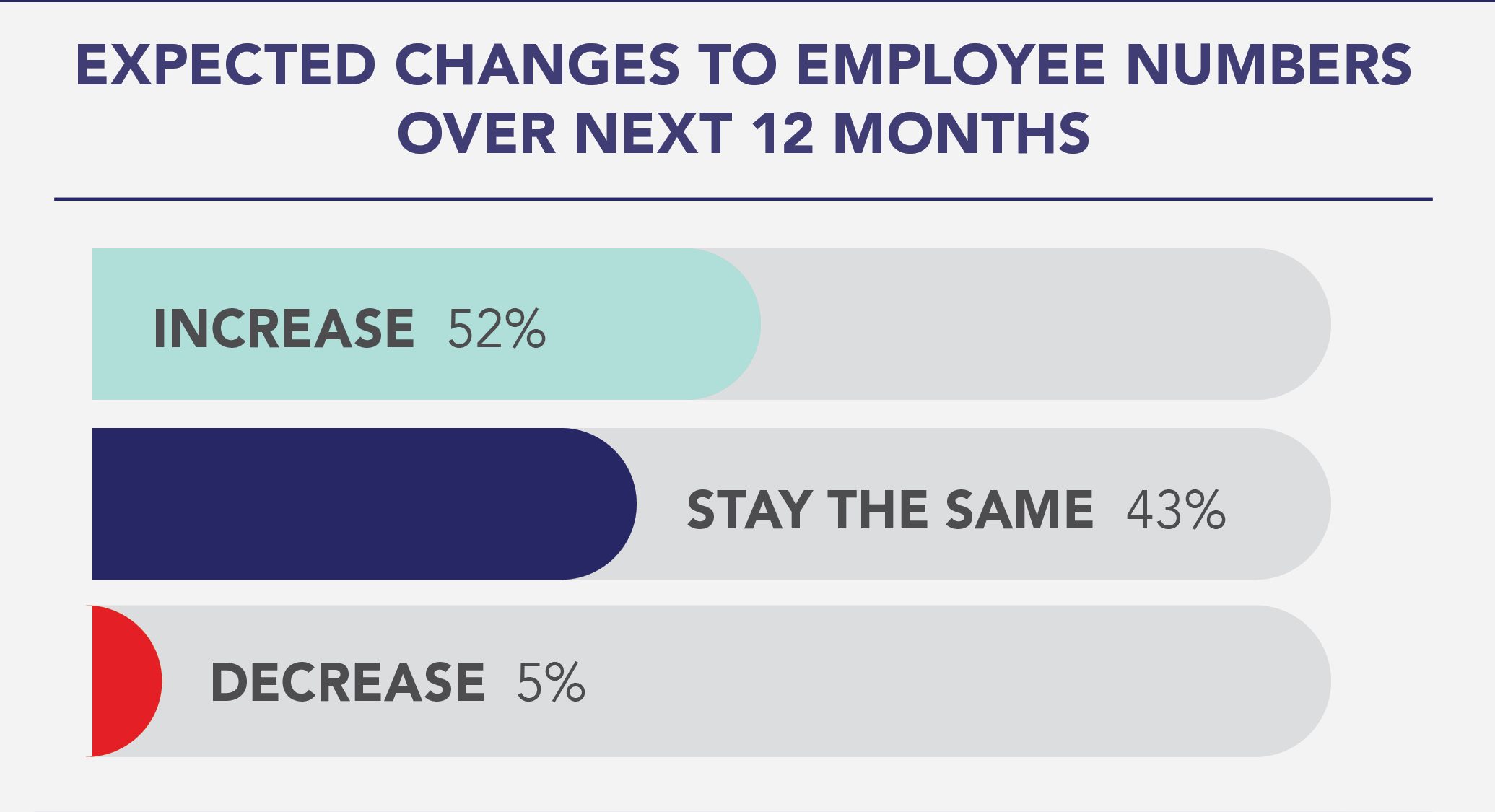 The number of businesses with advertised vacancies remains similar to last quarter with 55% displaying vacancies and 52% finding it difficult to fill them. Specialist skill shortages remain the primary obstacle in filling vacancies, with a noticeable increase in businesses reporting it as the top barrier, rising from 50% in the last quarter to 74% in Q3.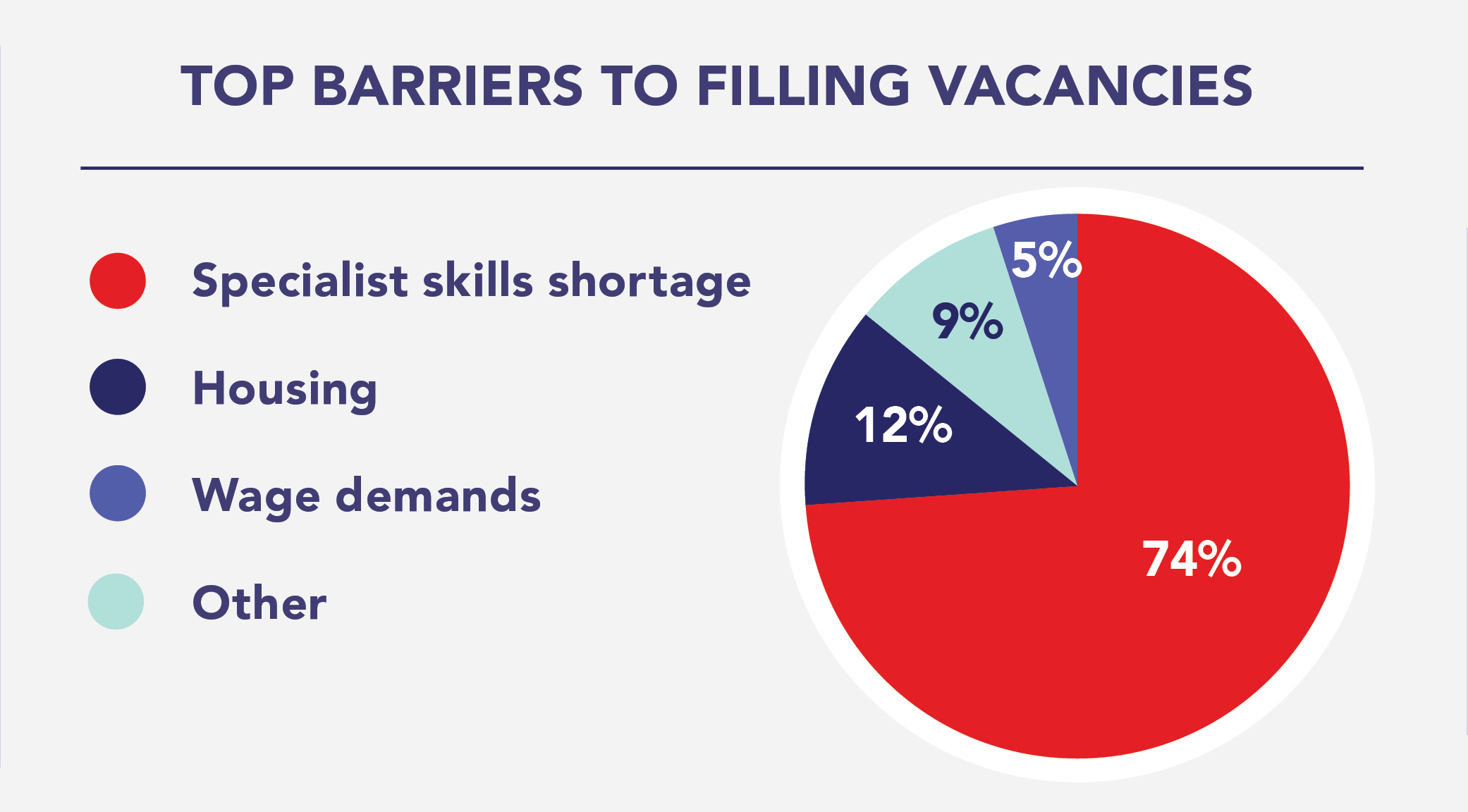 % Turnover and Net Profit
During the third quarter of 2023, 53% of business respondents experienced a rise in turnover, while 38% maintained their previous levels, and 9% reported a decrease. Looking ahead to Q4, 56% anticipate further turnover growth. Regarding profits, 38% of respondents observed an uptick in net profits, showing a slight decrease from 43% in Q2. For Q4, 42% anticipate an increase in net profits.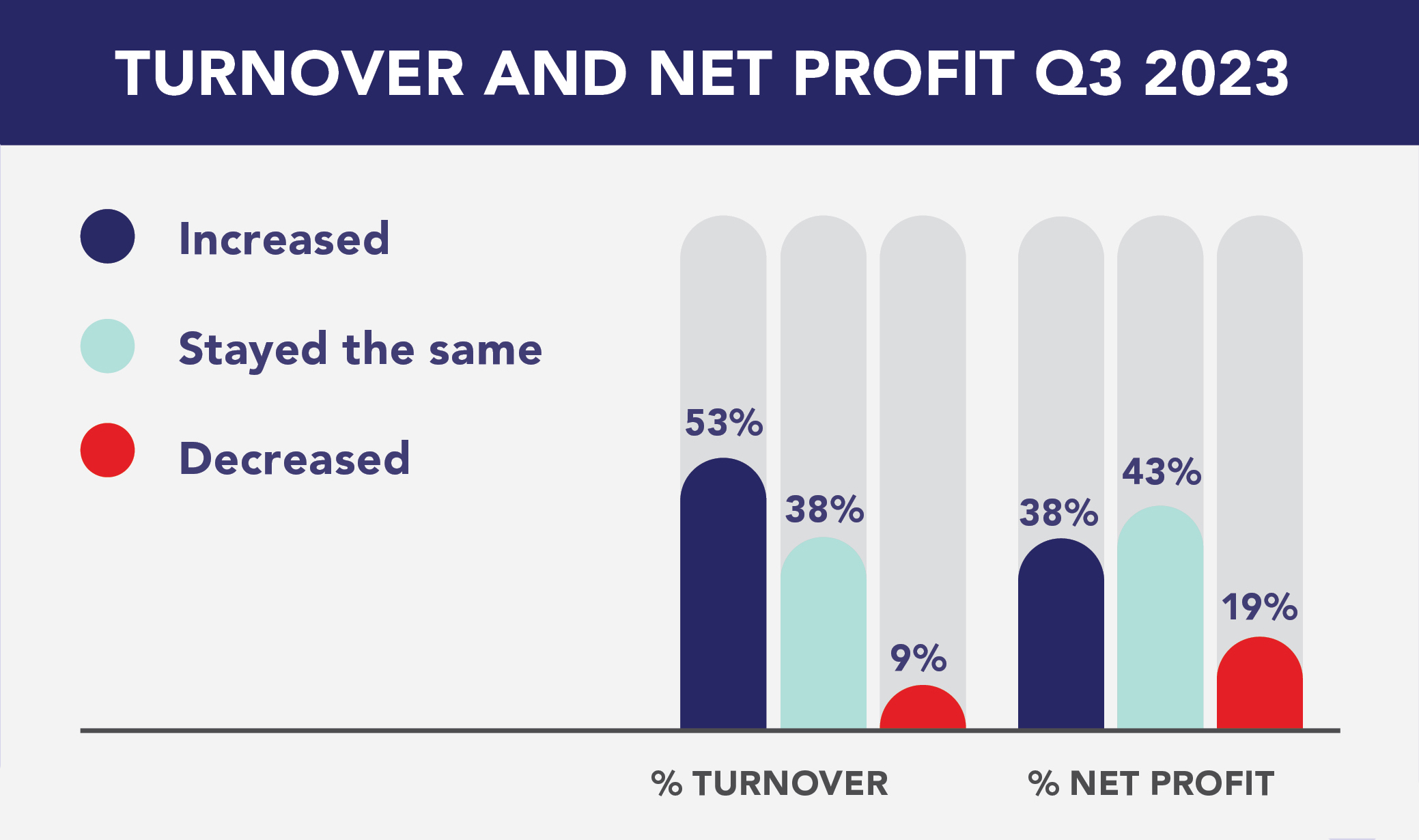 Top 3 threats to business growth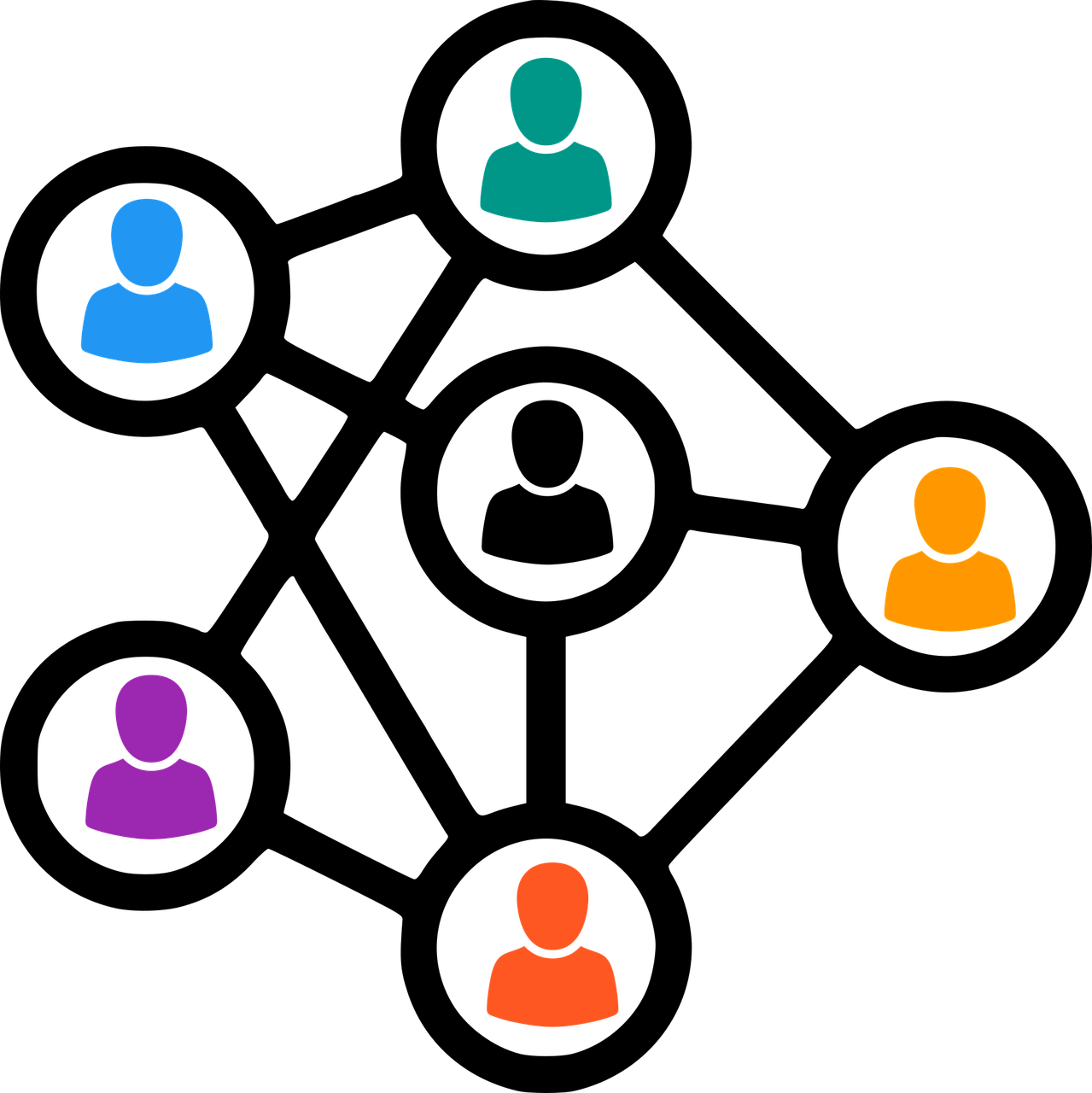 Skills availability

Cost of energy and raw materials
Changing consumer spending/reduced orders
Download previous reports